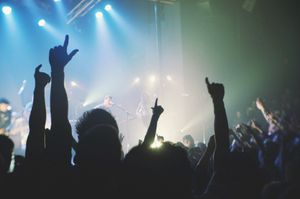 Though a bilingual singer, I sing exclusively in Portuguese
I'm known for bringing tears to my audience's eyes as I mitigate their 'Saudades' with my songs.
My solo performances are suitable for events and venues such as…
Welcoming visiting dignitaries

Consulates of Portuguese-speaking countries

Cultural and cross-cultural events

Universities and colleges where Portuguese is taught as a language

Corporate events

VIP Private Concerts

Keynote Concerts
Of all the places I've played, I cherish most the invitation to perform solo at the Embassy of Portugal (India) and on RDPi.
My primary instrument is the guitar – a plugged-in acoustic guitar and mic are the only instruments for small, intimate settings.
For larger shows and venues, I use a midi guitar plugged into intelligent accompaniment arrangers and vocal harmony processors.
What do I sound like? You guessed it – very much like my idol, Tony Carreira!